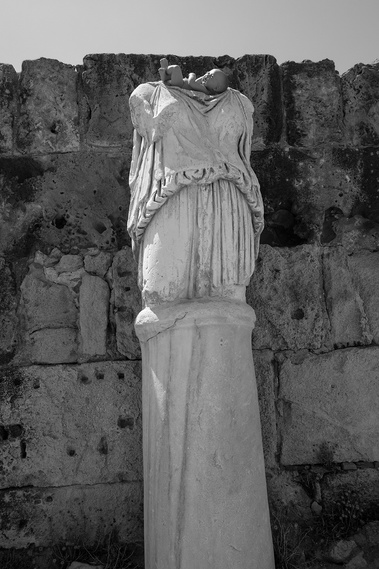 BabyMaybe
BabyMaybe is an ongoing project comprising performance, photographs, film, interviews with women of child-bearing age, and interactive gallery experiences.
Decades after the women's liberation movement (WLM) of the 1960s, the automatic expectation that a woman will bear children and choose motherhood still persists. This is the case irrespective of geography, race, religion, or ethnicity or the fact that we are in the second millennium, at a time of unprecedented technological progress, an era where an openly gay can be a frontrunner for President of the United States. So much has changed, and yet there are beliefs so ingrained in all of us that they seem stubbornly inescapable. Being born female means being born having to answer to others for the choices you make with regards to your body.
Why do we feel comfortable casually assuming that a woman will have or will plan to have a child? How did bearing a child become a key indicator of a woman's identity and value? Are women simply forever trapped by virtue of their biology? Will they ever be truly free?
Since April 2018, artist Labkhand Olfatmanesh has been exploring these questions through a variety of mediums, including film, photography, provocative public performance art, and interactive gallery experiences. Her artistic investigations for "BabyMaybe," as she has christened it, have led her far and wide. She has interviewed women in her native Iran to record their perspectives on the pressure they feel to procreate, and she has conceptualized startling performances, as when she walked down crowded Hollywood blvd in Los Angeles, where she's based, wearing a clear plexiglas pregnant belly containing a lifelike plastic baby.

Much like the themes she's exploring, "BabyMaybe" is an ongoing project and a work in progress. Follow along with Labkhand (Labbie) as she gestates her most ambitious art-child to date…